Important Note Regarding Licensing and Insurance:
California License #: 894664
We are a fully licensed, bonded and insured environmental contracting company.
Even if you do not choose our firm to perform mold abatement services for you, be sure that any contractor you hire possesses and can show proof of the following very important criteria prior to starting work:
They must be licensed and bonded by the state.
They must possess adequate liability and workers compensation insurance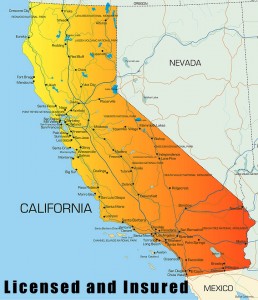 California state law says that any contractor engaged in services or contracts valued at over $500 must possess a valid contractor's license. It is illegal for them perform services or contract over this amount without proper licensure. In addition, unlicensed contractors are also typically uninsured, which puts all of the liability on the client or property owner. This can translate into legal and financial liability on the part of the property owner if an unlicensed or uninsured contractor were to cause extensive property damage. In addition, if a contractor without adequate workers compensation insurance were to become injured while working at your property, you may be liable for damages arising out of any injuries to the unlicensed contractor or the unlicensed contractor's employees.
Contact the Contractor's State License Board (CSLB) at www.cslb.ca.gov or call 800-321-2752 for more information about the licensed contractor you are considering, including information about complaints, disciplinary actions and civil judgments that have been reported.