The residents of Irvine and surrounding cities have been using Mold Masters Inc mold removal services for over a decade and we are still proudly removing hazardous molds for homes, businesses and complexes.
Mold Growth: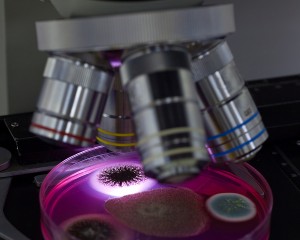 Mold growth often occurs when excessive moisture builds up in buildings or on building materials such as ceiling tiles, unventilated bathrooms, kitchens and other areas specifically if the moisture problem remains undiscovered or unaddressed. It is impossible to eliminate all mold and mold spores in the indoor environment. However, mold growth can be controlled indoors by having your environment well ventilated.  By performing routine checks of your home, especially rooms with a lot of water pipes, for leaks you're already half way to preventing water damage. Also make sure to check your attic spaces, basement, and outside the home on a yearly basis for leaks as well.
Many types of molds exist. Household and work environment molds come in a plethora of colors and sizes depending on the amount of time it had to cultivate. All molds have the potential to build health hazards. Molds can produce allergens that can trigger allergic reactions, respiratory problems, nasal and sinus congestion, and central nervous system problems (constant headache, memory problems, and mood changes). Potential health concerns are an important reason to prevent mold growth and to remediate/clean up any existing mold growth.
Mold Masters Inc provides professional mold removal technicians to ensure proper removal of mold build up and to apply industry standard procedures to help prevent the recurrence of mold growth in your home or business in Irvine CA and other areas.
Call us today to get your mold removed or contact us through our online form and we will get back to you as soon as possible.
8 Corporate Park Suite 300
Irvine, CA 92606
949-207-3338

Information about the City of Irvine:
Thirty years ago, the City of Irvine was still in its infancy. Today, Irvine has grown into what many describe as a "total destination," a community boasting state-of-the-art transportation programs and systems, an enterprising business environment, stellar educational institutions and a team-like lifestyle.
Citation: City of Irvine Website History