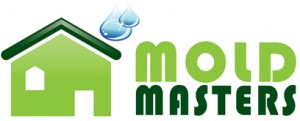 Mold Masters Inc is a certified indoor air  and mold removal company with several locations throughout southern California.  We use top of the line equipment to inspect both commercial and residential properties. We specialize in investigating mold and water damage, as well as remediation (removal) of the problems that exist based on the findings.
With licensed general contractors on staff, we also offer reconstruction services, if desired. We do a great deal of work for several property management firms, homeowners, and real estate agents. Our experience in providing environmental services for our clients enables us to obtain results quickly and thoroughly.
Mold growth occurs when the spores land on moist surfaces. There are many different kinds of molds, and none of them can grow without water. When the spores find a moisture source, mold growth becomes inevitable. If moisture alone and the mold growth is left to spread, there will be an extensive mold infestation.
The worst consequence of mold growth or mold infestation is poor health. The presence of mold in the indoor environment can compromise the health of those living there. Even short term exposure to molds can result in several allergy symptoms. These include coughing, sneezing, nasal congestion, skin irritation, red or watery eyes, nausea and headaches. People who are exposed to mold for a longer period of time can experience more severe symptoms, such as fever and breathing difficulties. Mold exposure has also been linked to serious health conditions such as lung disease and brain damage. Therefore, the indoor mold problem should be addressed immediately to maintain the health of the family.
So call Mold Masters Inc today and make sure you and your family are clean of any mold growth or if your business is a safe environment for you and your staff.
520 Broadway Suite 350
Santa Monica, CA 90401
310-957-2529
More about Santa Monica, CA
Located a convenient eight miles (13 km) north of Los Angeles International Airport (LAX) and itself a walkable 8.3 square miles (21.5 km²), Santa Monica is comprised of eight distinct districts, each featuring its own character and lifestyle options. Following is a survey of the eight districts and highlights of each of their offerings:
Ref: Santa Monica Website